About Us
Dr. Lenore Strocchia-Rivera, Psychologist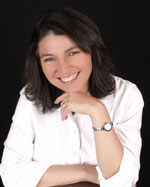 As its Founder and Director, Dr. Rivera brings to the practice more than 25 years of clinical experience garnered in a wide variety of settings, including public and private schools, hospitals, residential treatment centers, Head Start, and Family Court. For 11 years, she was the Clinical Director of a nationally recognized early childhood program. In addition, over the years she has been a respected researcher and college professor in the fields of cognitive psychology, learning, instruction, and psychological assessment. Dr. Rivera most recently taught assessment to graduate students at Teachers College, Columbia University.
Drawing from her extensive experience in evidence-based treatment and her personal philosophy of focusing on strengths, Dr. Rivera works with you to identify strategies and resources that support your individual goals. Her approach is outlined in a chapter on Strength-Based Assessment in D. Crenshaw's (2010) book, Reverence in the Healing Process: Honoring Strengths without Trivializing Suffering.
Dr. Rivera's professional approach is consistent with her high level of expertise: you can expect to be treated warmly, fairly, and with complete respect for your concerns and privacy. Dr. Rivera's personal goal is to provide thoughtful and meaningful conclusions that make sense to you so that you can effectively advocate for yourself or your loved one.
Dr. Rivera is a Past President and former Board Member of the Hudson Valley Psychological Association, as well as a longstanding member of the New York State Psychological Association. She is also a member of the Council of Parent Attorneys and Advocates, Inc.
For more information, visit www.linkedin.com/in/lenoresrivera.
Contact Dr. Rivera at dr.rivera@learninginsights.net
Juliana Bates, Ph.D., Psychologist
Dr. Bates specializes in the diagnosis and assessment of individuals on the autism spectrum. A graduate of the Cognitive Neuroscience program of The City University of New York, Dr. Bates has worked with children, adolescents and adults in research settings and as a behavioral treatment provider. She also has experience in the assessment of reading disabilities.
Currently, Dr. Bates is employed at the Albert Einstein College of Medicine where she works as a full-time clinician in a research laboratory that primarily investigates the neurophysiology of developmental disabilities. In her capacity at the lab, Dr. Bates phenotypes and provides clinical services for study participants with autism as well as individuals with medical and genetic conditions. She brings over 14 years of experience to the Learning Insights team.
Prior to going back to school to earn her degree, Dr. Bates was a professional dancer.
Contact Dr. Bates at dr.bates@learninginsights.net
Annie Scott, Ph.D., Psychologist
Dr. Scott brings to Learning Insights almost 30 years of experience working with children and adolescents with significant learning and behavior challenges. She has worked in a wide variety of settings including residential care, day treatment, outpatient counseling centers, and Headstart. She was the Program Director for a children's day treatment program for 14 years and served on the Children and Youth Subcommittee for the Dutchess County Department of Mental Hygiene for 6 years. She has also served as an adjunct instructor in the psychology department at Marist College, teaching graduate courses in applied research.
Dr. Scott has extensive experience in assessing the needs of children and adolescents who are struggling both academically and behaviorally. She has worked directly with most of the school districts in the mid-Hudson Valley. She strongly believes that children do well if they can and enjoys the challenge of helping children and families understand what challenges a child is facing that are preventing them from succeeding at school and in the larger community. In addition to her professional experience, Dr. Scott brings to her assessments an understanding of what it is like to be a parent of child with learning differences.
Dr. Scott received her Ph.D. in clinical psychology from SUNY at Albany and her A.B. from Bryn Mawr College. In her free time she enjoys painting, gardening, music, and spending time with her three (almost) grown children.
Contact Dr. Scott at dr.scott@learninginsights.net
Linda Tafapolsky, Psy. D., Psychologist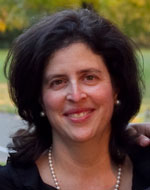 As a licensed psychologist since 1987, Linda Tafapolsky, Psy.D. joined Learning Insights to help individuals and families experience personal growth by way of an in-depth assessment process.
Prior to joining Learning Insights, Dr. Tafapolsky has spent many years working in private practice, outpatient mental health, and residential treatment. She has extensive experience assessing children in Early Intervention and with children receiving Special Educational services.
Dr. Tafapolsky believes that as parents come to a fuller understanding of their child's temperament, skills and needs, they can provide more supportive, effective help to their child. They can also advocate more powerfully on behalf of their child with schools and health systems.
Dr. Tafapolsky also has extensive experience working with seniors, helping them deal with issues related to transition, loss, illness, and memory concerns. She is interested in helping individuals of all ages come to a better understanding of themselves and their abilities.
Dr. Tafapolsky holds an A. B. degree from Princeton University and a Psy. D. degree in clinical psychology from Hahnemann University.
Dr. Tafapolsky is a past Board Member of the Hudson Valley Psychological Association and a member of the American Psychological Association. In her spare time, she enjoys tai chi, live music, and volunteering in her community.
Contact Dr. Tafapolsky at dr.tafapolsky@learninginsights.net
Cheryl Engel, Ph.D., Psychologist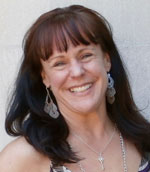 Dr. Cheryl Engel, a member of the American Psychological Association, is a 2001 graduate of the Combined Clinical and School Psychology Program at Hofstra University. Since that time, she has worked in clinics, public and private schools; presently, she holds full-time employment as Head of the Clinical Department at a day school for children ages 3 to 12 with autism spectrum disorder. This experience, along with her own personal experience of parenting a child on the autism spectrum, makes her passionate and dedicated in helping families understand and cope with this condition. At Learning Insights, she is available to perform autism diagnostic assessments and to consult with families regarding educational and treatment options. Outside of work, she enjoys spending time with her children where she is actively involved in their scouting, dance, and soccer endeavors.
Contact Dr. Engel at dr.engel@learninginsights.net